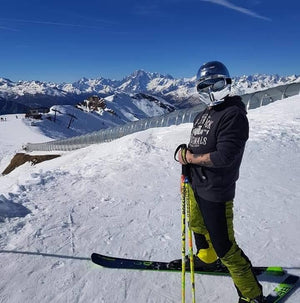 DevonSki.co.uk
Ski Equipment Specialists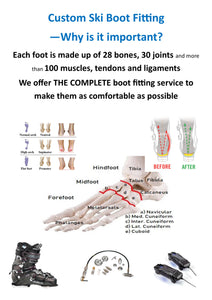 Expert Boot Fitting Service
We have all been there- those uncomfortable ski boots with blisters, pain, rubbing, cold feet etc. This simply ruins your ski holiday, one you have often spent all year looking forward to an saving up for. Don't let another holiday be ruined by incorrectly fitting boots. At Devon Ski we encourage you to talk to our expert fitters about what boot is right for you.
Comfortable ski boots are the key to any ski holiday. They are not slippers, but they should not be painful, uncomfortable to the point you cannot wait to take them off. There are many things to consider when choosing a pair of boots, and colour is last on that list! Your foot length, shape, size is important as well as your height, weight and skiing ability.
Our expert boot fitters will take all these factors into consideration when they assist you in deciding on which ski boots are right for you.
With correct fitting boots, it is also important to think about:
· Anatomically correct ski socks of thickness depending on your ability
· Custom foot beds/insoles to suit your foot shape and instep
At Devon Ski we can help you create a bespoke package, just for you.
Give us a call now on 01364 642546 to arrange your own expert fitting.